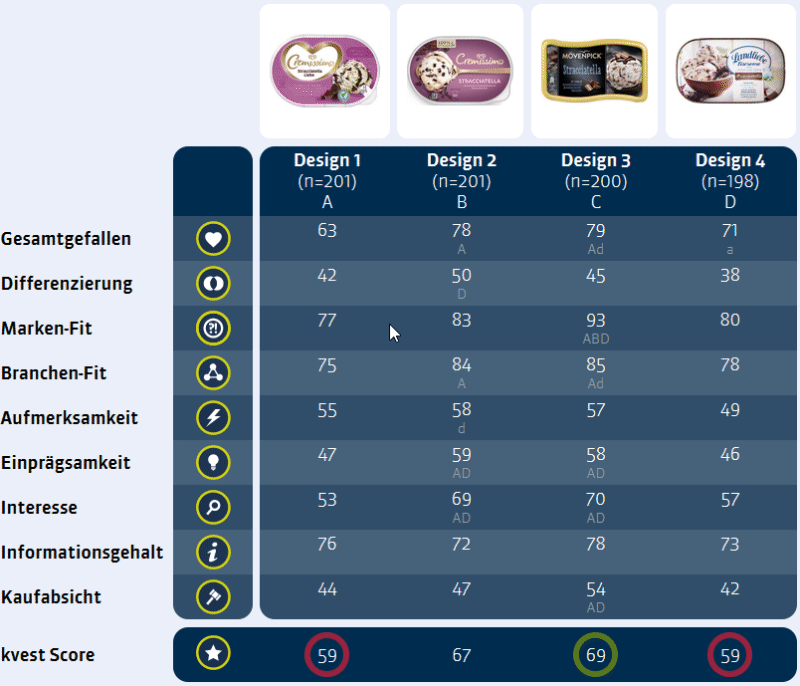 Our Management Summary provides an overview of the top-2-boxes of the KPIs of the respective kvest test.
Using live significance and kvest score, you can quickly and unambiguously record the strengths of the individual stimuli - for the total sample or different subgroups.
NOW NEW for even clearer results: Benchmarks are now automatically available in the management summary. See immediately how your stimulus compares to the competition!